Llamas are fun! They're like little party camels.
How about an
80's travel mug
(with lid) from the Camp Daniel Boone Llama Treks?
Or maybe a totally rockstar 70's front-tie
sweater vest
with Llamas all over it?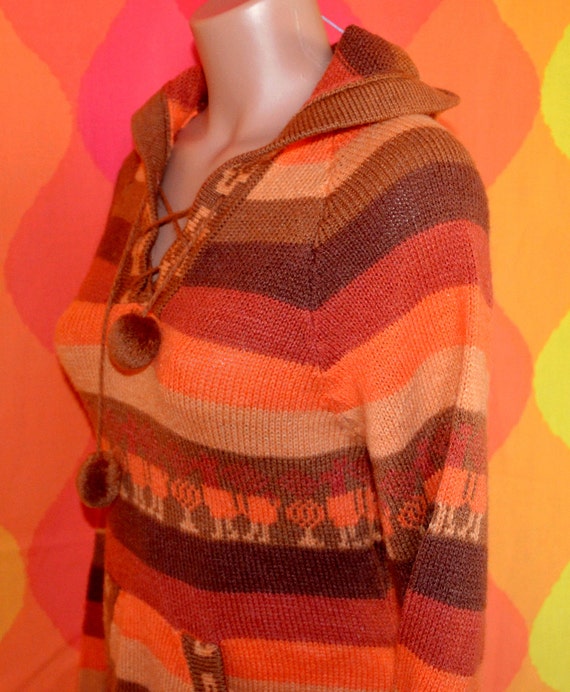 Vibrant orange and brown stripe
hooded sweater
with Llamas and POM-POM tie?
Don't forget to brush your Llama's teeth! Taboot taboot.
("Me and my Llama" Sesame Street song)